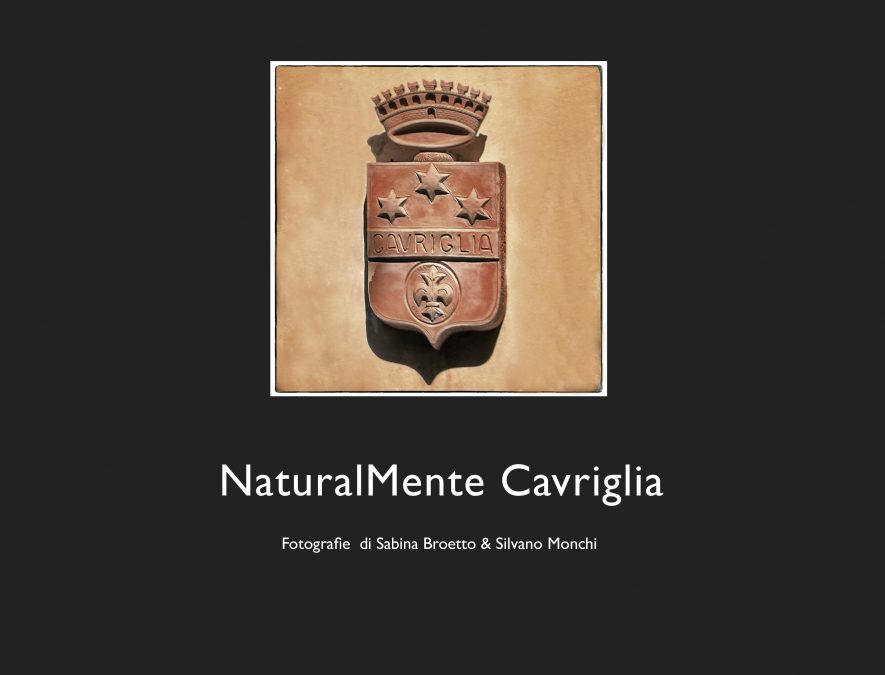 About the Project
NATURALMENTE CAVRIGLIA
Con questa bella e innovativa pubblicazione fotografica abbiamo voluto dare un ulteriore contributo alla scoperta dei tanti luoghi nascosti e meravigliosi della nostra bella e variegata comunità. Sfogliandola vi accorgerete che essa si compone di lunghi percorsi fotografici che evidenziano paesaggi, opere d'arte, chiese, musei, strutture turistiche e tanti angoli molto particolari che, se non fossero fermati dalla macchina fotografica, difficilmente potrebbero suscitare la nostra attenzione o avere lo stesso fascino. In questi percorsi fotografici Silvano e Sabina hanno fotografato, con sapiente maestria, angoli suggestivi in tutti i nostri piccoli e grandi borghi non limitandosi a quella parte di Cavriglia che confina con il Chianti, nella quale il fascino del paesaggio toscano è più evidente, ma andando a scoprire luoghi molto belli e particolari anche in quella parte del territorio toccata e spesso sconvolta dalla escavazione mineraria.
Questa pubblicazione turistica, intitolata "Naturalmente Cavriglia", si aggiunge e completa ulteriormente la nostra offerta di promozione del territorio, dopo la pubblicazione, nel giugno 2012, di "Cavriglia un luogo davvero speciale" con la quale abbiamo raccontato in modo semplice e dettagliato la comunità di Cavriglia con la sua prestigiosa storia e le sue lontane origini. Questo catalogo è un'ulteriore conferma dell'attenzione e l'impegno profuso dell'Amministrazione Comunale per la promozione turistica e del territorio in modo innovativo e moderno e in collaborazione anche con alcune strutture turistiche particolarmente sensibili alla promozione. È significativo ricordare che molte foto sono corredate di un Codice QR in grado di collegarsi, per mezzo di uno smartphone o di un tablet, direttamente a una pagina web che illustra in modo dettagliato sia i luoghi che le strutture turistiche.
Nella speranza che molti turisti utilizzino questo bel libro per scoprire e visitare Cavriglia, voglio ringraziare tutti gli operatori turistici che hanno creduto in questa idea, il nostro ufficio Cultura e Sabina Broetto e Silvano Monchi per le splendide foto.
With this beautiful and innovative photographic publication, we want to contribute to the discovery of many hidden and wonderful places of our beautiful community. Browsing it, you will find long photographic tracks showing landscapes, works of art, churches, museums, tourist facilities and many other special corners that, if not stopped by the camera, could hardly arouse our attention or to have the same charm. In these photographic paths, Silvano and Sabina photographed, with great skill, corners in many small and big villages of Cavriglia bordering the Chianti, in which the charm of the Tuscan landscape is more obvious, but also in that part of Cavriglia affected and often disrupted by mining excavation. This tourist publication, entitled "Naturally Cavriglia", adds and completes our offer for the promotion of the territory after the publication, in June 2012, of "Cavriglia a truly special place" with which we related simply and in detail Cavriglia community with its prestigious history and its origins. This catalog is a further confirmation of the attention of the Municipal Administration to upgrade tourism and territory in an innovative and modern form and in collaboration with some tourist facilities particularly feeling to the promotion. It's important to remember that many photos have a Code QR able to connect by smartphone or tablet, directly to a web page that explains in detail the places and the tourist accommodations. I hope that many tourists can use this beautiful catalog to discover and to visit Cavriglia. I want to thank all the tour operators who believed in this idea, our offices and Sabina Broetto and Silvano Monchi for the beautiful pictures.
Ivano Ferri, Sindaco di Cavriglia