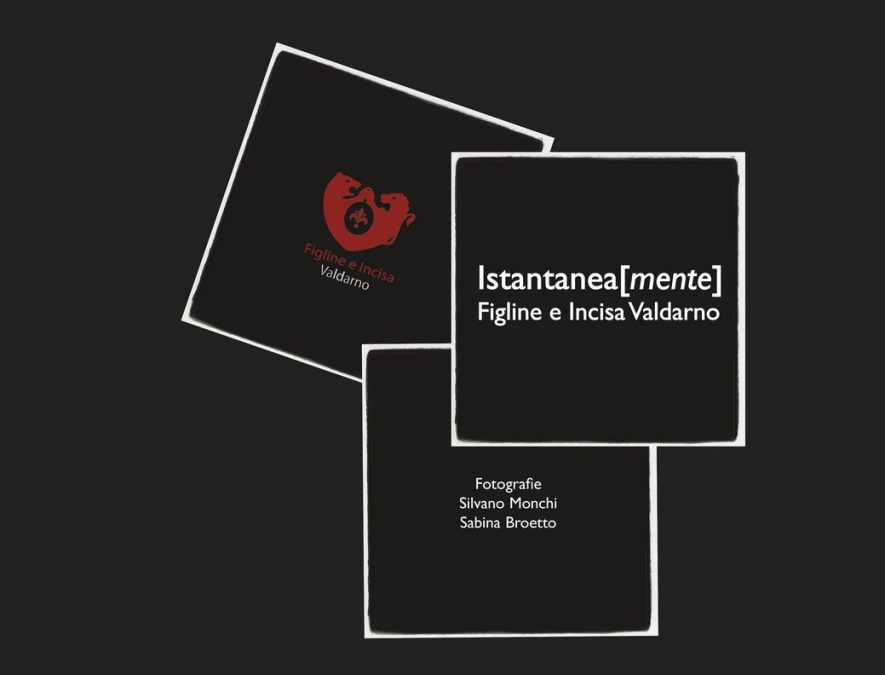 About the Project
ISTANTANEAMENTE FIGLINE E INCISA VALDARNO
Un viaggio per immagini nel comune di Figline e Incisa Valdarno, per testimoniare i luoghi, i paesaggi, l'arte, le tradizioni e la vita.
Una guida turistica suis generis, pensata attraverso fotografie fatte "istantaneamente", cogliendo ciò che ci ha catturato nel cuore e nella mente.
Le immagini hanno un lato chiaro e scuro (il giorno e la notte), un'essenza maschile e femminile (un fotografo e una fotografa), che si uniscono e si plasmano in un unico corpo visivo, in un unico paese, in un unico suggestivo viaggio.
Per rendere il "racconto" più contemporaneo abbiamo fatto uso di programmi e tecniche degli smartphone, che hanno permesso una condivisione immediata delle nostre visioni.
This is a journey in pictures through Figline and Incisa Valdarno, to testify places, landscapes, art, traditions and lifestyle. This unique touristic guide was designed through "snapshots" to seize what captured our heart and mind.
The pictures have both a bright and dark side (day and night), both a male and female essence: the two photographers, that come together and are molded in a single visual body, in a single town and one fascinating journey.
We used smartphones techniques and applications to make the story "contemporary" and to have an immediate sharing of our visions.
Sabina e Silvano
Quando gli autori di questo bel libro ci hanno presentato i primi scatti ci ha fatto piacere cogliere un elemento in particolare: alle tradizionali vedute dei monumenti o dei paesaggi si affiancano scorci inediti, prospettive che ci fanno respirare la quotidianità e di fronte alle quali non possiamo altro che dire: "Qui siamo a Figline e Incisa".
Come saprete, da oltre un anno queste due città hanno iniziato un percorso di fusione che vuol rappresentare una risposta alla crisi, un taglio alle spese della politica, un aiuto per la semplificazione amministrativa, uno strumento per reperire finanziamenti da reinvestire sul territorio. È sicuramente tutto questo, ma al tempo stesso è molto di più: è infatti la somma del patrimonio artistico e del tessuto produttivo delle due città.
Tutti questi elementi e queste suggestioni le abbiamo ritrovate nel lavoro di Silvano Monchi e Sabina Broetto, autori di un percorso che immortala le due città in vari momenti, usando tecniche di fotografia moderne e sicuramente apprezzabili. A loro va il nostro più sincero ringraziamento per aver interpretato in modo egregio attraverso la fotografia questo percorso di unificazione di Figline e Incisa.
When the authors of this beautiful book showed us their first shots, we were pleased to note a particular element: alongside the traditional views of monuments or landscapes we saw new perspectives that let us breathe day to day life. In front of these views all we can say is: "We really are in Figline and Incisa".
As you might know, these two cities started a path of union more than a year ago.This path wants to represent a reaction to the crisis, a way to cut expenses and to help simplify the administration and a tool for finding funding to invest on the territory. It surely is all this and more: it is in fact the sum of the artistic heritage of the two cities, the production, the school, the associatio and the citizens of Figline and Incisa.
We found all these elements and these suggestions in the work of Silvano Monchi and Sabina Broetto, authors of a path that captures the two cities in different moments.They used modern, and certainly appreciable, photographic techniques. Our sincere thanks goes to them for explaining through photography the unification process between Figline and Incisa.
Riccardo Nocentini e Fabrizio Giovannoni sindaci di Figline Valdarno e Incisa in Val d'Arno